Weekly Market Commentary - April 20th, 2023
The Markets
Keep your eye on the big picture.
Last week, there was nothing too surprising in economic and financial news.
Inflation eased, as expected, although it remained above the central bank's target rate. The Treasury yield curve remained inverted in both Canada and the U.S. with short-term Treasury bills yielding more than long-term Treasury notes and Government of Canada bonds, as they have been since late 2022. In addition, we may be nearing an end to rate hikes around the world. Bloomberg News reported:
"With the first signs of dents in economic growth now visible, and fallout from financial-market tensions lingering, any pause by the [U.S. Federal Reserve] after at least one more increase in May could cement a turn in what has been the most aggressive global tightening cycle in decades."
Recession predictions for the United States continue to be prominent and varied, ranging from no recession to mild recession to deep recession over the next three to 18 months, reported Rafael Nam and Greg Rosalsky of NPR, and the same uncertainty exists here in Canada as well.
Minutes from the U.S. Federal Reserve's March meeting were released last week, and they show that Federal Open Market Committee members think tightening credit conditions could result in the United States entering a mild recession later this year with recovery following in 2024 and 2025. While the idea of an economic downturn can be unnerving, recessions are a natural part of the economic cycle.
Last week, major North American stock indices finished higher. In the Treasury market, yields on many maturities also moved higher over the week. Economic and market uncertainty persists around the world. We may experience a recession this year, or we may not. Either way, it is important to keep the big picture in mind.
If you have any questions or concerns about your investment portfolio or recent market conditions, please do not hesitate to get in touch with us.
Source: FactSet
---
Upcoming Events:
Group Bike Ride - July 8th, 2023
Mud Bay Gravel Ride starting from Barnside Brewing
Fundraiser: We've raised over $600!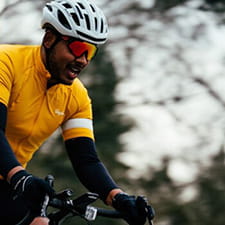 ---
Woolly Mammoth Meatballs, Anyone?
In late March, the Nemo Science Museum in Amsterdam unveiled a remarkable exhibit, featuring a prehistoric alternative to beef, reported Helen Chandler-Wilde of Bloomberg. The not-for-consumption, lab-cultured display featured:
"…a cantaloupe-size globe of overcooked meat perspiring under a bell jar. This was no ordinary spaghetti topper: It was a woolly-mammoth meatball, created by an Australian lab-grown-meat company...using real mammoth DNA," reported Yasmin Tayag of The Atlantic.
The meatball was made by combining genetic material found in mammoths with elephant DNA, reported Bloomberg. It is not the first time a food product has been made from a long extinct species. In 2018, a company produced mastodon gummy bears using gelatin made with mastodon DNA.
The mammoth meatball is intended to draw attention to cultured meat. That is the most palatable marketing term for cellular protein farming. The meat "is grown in anything from a test tube to a stainless-steel bioreactor. The process is borrowed from research into regenerative medicine, and in fact [Professor] Mark Post of Maastricht University, who cultured the world's first burger in 2013, was previously working on repairing human heart tissue," reported Amy Fleming of BBC Science Focus Magazine.
Cultured chicken is already being served in Singapore, and the company that produces it has applied for approval in the United States.
It's unclear whether cultivating meat in labs will catch on or actually be more environmentally friendly than traditional farming, but it's a growing segment of the biotechnology industry.
Weekly Focus – Think About It
"Whenever you do a thing, act as if all the world were watching."
—Thomas Jefferson, founding father
Best regards,
Eric Muir
B.Comm (Hons. Finance), CIM®, FCSI
Senior Portfolio Manager
Derek Lacroix
BBA, CIM®, CFP®
Associate Portfolio Manager