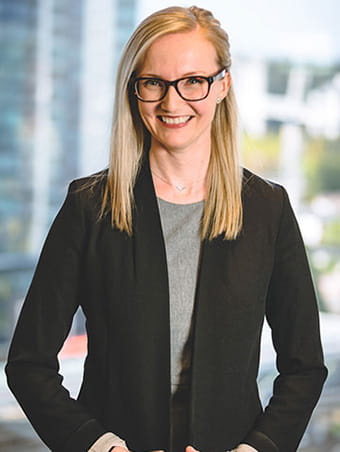 Keira
Beer,
BSc (Math)
Senior Investment Representative
Keira assists Eric and Tracey with re-balancing client portfolios and ensuring everyone is up to date with current target asset allocations. She helps to prepare for client reviews, monitor current investment products, and more recently, she has been involved with organizing the Muir Investment Team's various volunteer initiatives.
Two of her favourite things in life are helping people and solving puzzles. She is happy to be in a position that allows her to enjoy both. Keira is a fully licensed assistant having completed her IFIC licensing course and Canadian Securities Course. She is also a two-time recipient of the Raymond James Service 1st award.
Keira has worked for Raymond James since 2011, and began her career in the account profile department at their downtown head office. She was promoted to a senior associate downtown, but after helping with the transition of the Muir Investment Team to Raymond James in 2013, she loved it so much that she joined our team in 2014. She earned a bachelor's degree in math from the University of Victoria.
Keira lives in North Vancouver with her husband, Luke, and son, Hudson. In her free time, she enjoys cooking, baking, participating in a book club and spending time outdoors with her family.