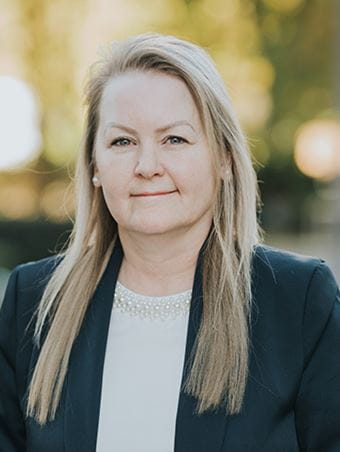 Tamara
Bouchard,
CIM
Investment Funds Advisor
OBJECTIVE
Dedicated to clients, their families and businesses. Tamara believes it is important for clients to understand the underlying concepts of what they are trying to accomplish and work towards creating a customized plan that will help them realize their goals.
EDUCATION
Fellow of CSI (FCSI)
Chartered Investment Manager (CIM)
Responsible Investment Specialist (RIS)
Wealth Management Essentials for Wealth Managers (WME)
Certificate in Advanced Investment Advice
Financial Management Advisor (FMA)
Personal Financial Planning (PFP)
EXPERIENCE
Tamara recently joined the Muir Investment Team as an Investment Funds Advisor to assist Eric and Derek with the management of our clients and their portfolios.
Tamara has been licensed in the securities industry since 1997. During this time, she gained experience working at a Canadian trust company as an Associate Advisor assisting clients with discretionary private asset management portfolios. At a Canadian bank's full service brokerage as an Associate Advisor, she assisted clients with rebalancing asset allocations and managing discretionary private investment portfolios. Tamara has also engaged members as a Financial Planner for a Canadian bank. Over the last 14 years she has completed financial assessments and managed investment portfolios as a Wealth Planner at a BC credit union. Tamara is a mentor with CEP Vancouver, a not-for-profit, volunteer organization dedicated to connecting environmental professionals (CEP).
PERSONAL PROFILE
Born and raised in Alberta, her passion to explore oceans, mountains, rivers, and lakes landed her move to the North Shore when her daughters were two and four years old. Tamara stands up for and with children, sponsoring a girl who is 13 years old and lives in Senegal with hopes this will give her more access to improved resources like education, health care and nutrition. In her spare time, Tamara has travelled to work as Race Track Safety for professional motorcycle racing organizations, specifically MotoGP World Championship, Superbike World Championship and the AMA Superbike Championship at Laguna Seca Raceway in Monterey, California and Miller Motorsports Park in Salt Lake City Utah. Tamara likes to talk about buying local, gardening, agriculture and especially affordable housing.