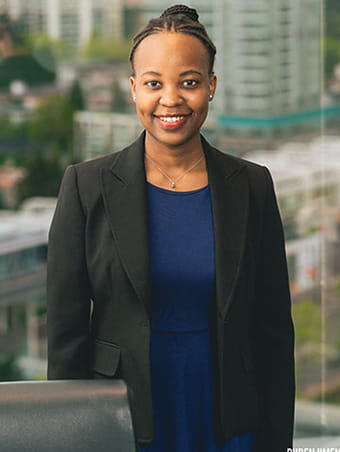 Vivian
Riwa
Service Assistant
Vivian assists with the administration of our clients' investments; she is responsible for opening new accounts, as well as maintaining and updating the information needed for all client accounts. Before joining our team in 2017, she was an administrative assistant for the Vancouver College of Dental Hygiene, and a receptionist at Tweedsmuir Park Lodge.
She is a graduate of Simon Fraser University, where she earned a bachelor's degree in international development, economics and environmental issues. She also studied one year of law in her home country of Tanzania. She has completed the CSC and CPH and is a fully licensed assistant. She has also completed her life insurance license course and is now licensed with the BC Insurance Council.
Vivian lives in Coquitlam. In her free time, she enjoys outdoor activities and spending time with her family. She has served as a volunteer for the SOS Children's Village and Habitat for Humanity.