Weekly Market Commentary - August 18th 2023
The Markets
After rising sharply in June and July, American consumer sentiment leveled off this month. The preliminary August reading for the University of Michigan Consumer Sentiment Index was 71.2. That's slightly below July's reading, although it's up 22.3 percent year-over-year, and up 42 percent from its all-time low of 50 (June 2022). The historical average for the Index is 86. Ipsos reports that Canadian consumer confidence is lagging behind the U.S., while consumer confidence is falling significantly in several European countries.
"In general, [American] consumers perceived few material differences in the economic environment from last month, but they saw substantial improvements relative to just three months ago. Year-ahead inflation expectations edged down from 3.4% last month to 3.3% this month, showing remarkable stability for three consecutive months," wrote Surveys of Consumers Director Joanne Hsu.
The University of Michigan Consumer Sentiment survey provides information related to:
· Current economic conditions by asking consumers about the current state of their personal finances, as well as business and buying conditions. In early August, this component of the survey was up 32.1 percent, year-over-year.
· Expectations for future conditions by asking consumers about expectations for their personal finances, as well as business and buying conditions. In early August, this component was up 16.0 percent, year-over-year.
Consumer sentiment is a lagging indicator because it can take several months for changes in economic activity to be felt by consumers. This type of sentiment also is considered a contrarian indicator. John Rekenthaler of Morningstar explained, "When people are deeply unhappy, stocks are likely to thrive, because the economic damage that bothers them has already occurred. A contented populace, on the other hand, is the investment equivalent of red sky at morning. Equity shareholders, take warning."
Mixed inflation data caused markets to stumble last week. The S&P 500 and Nasdaq Composite indices finished lower, while the Dow Jones Industrial Average and the S&P/TSX Composite index moved higher. In the fixed income market, yields on both U.S. Treasury notes and bonds and Canadian treasury bills and government bonds increased.
---
Fundraiser: We've raised over $5,000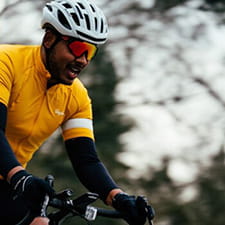 ---
IS IT A SCAM? OR ISN'T IT? You may receive a request asking for contributions to a fund that helps families who've been devastated by Hawaiian wildfires, storms and flooding in New York, wind and tornadoes in Oklahoma, or another disaster. Before you send money, make sure it's not a scam.
Scammers often target people through email, text messages and phone calls. See what you know about protecting yourself from scams by taking this brief quiz.
1. An email arrives with Canada Post's logo. It says your package could not be delivered because of an incomplete address. The email includes a link that you can click on to confirm your address. Which of the following actions can help you determine whether this is a scam? (Choose all that apply.)
a. Look at the email address of the sender to see if matches the company name.
b. Find the company's phone number online, then call and ask about the package.
c. Get excited about the unexpected gift, click on the link, and see where it takes you.
d. Check the message for misspelled words and grammatical errors.
2. Ding! It's a text from an unknown number that reads, "Can you please get us in today? Mittens is really sick! She's been laying on her side panting for four hours." What do you do?
a. Don't respond.
b. Respond by texting, "I think you have the wrong number."
c. Respond by texting, "This isn't the veterinarian's office."
d. Block the number.
3. You're looking online for off-campus student housing, but you know rental scams are common. What should you do if a listing is just what you're hoping to find, but seems almost too good to be true?
a. Look up the management company's phone number/email online and call/send a message to confirm the availability of the listing, the listing agent's name, and the rental address.
b. Schedule an in-person walk-through (or have a trusted friend walk through for you).
c. Offer to pay the deposit or application fee with a credit card. If the listing agent insists you wire money or pay with cryptocurrency, refuse to do it.
d. All of the above
Fraud comes in all shapes and sizes – from adoption fraud to elder fraud, business fraud to consumer fraud, and imposter fraud to unemployment fraud.
There are many nuances to bond investing. If you have questions, please get in touch.
Weekly Focus – Think About It
"Good judgement comes from experience, and a lot of that comes from bad judgement."
—Will Rodgers, actor
Best regards,
Eric Muir
B.Comm (Hons. Finance), CIM®, FCSI
Senior Portfolio Manager
Derek Lacroix
BBA, CIM®, CFP®
Associate Portfolio Manager
---
Disclaimer:
Information in this article is from sources believed to be reliable, however, we cannot represent that it is accurate or complete. It is provided as a general source of information and should not be considered personal investment advice or solicitation to buy or sell securities. The views are those of the author, Eric Muir and Derek Lacroix and not necessarily those of Raymond James Ltd. Investors considering any investment should consult with their Investment Advisor to ensure that it is suitable for the investor's circumstances and risk tolerance before making any investment decision. Raymond James Ltd. is a Member Canadian Investor Protection Fund.