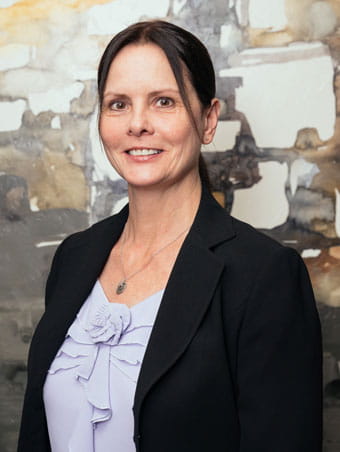 Tracey McDonald,
FCSI™, DMS™, CIM®
Financial Advisor
---
One of the most satisfying parts of Tracey's career has always been meeting and building relationships with people. Developing a strong understanding of what is important to an individual assists us in preparing an effective plan to help achieve their financial and retirement goals.
Education
Tracey is a licensed financial advisor (FA) but has also achieved the following:
Chartered Investment Manager (CIM®)
Derivatives Market Specialist (DMS™)
Certificate in Advanced Investment Advice
Received the Canadian Securities Institute "Silver Award" for tying for the highest mark on the Options Licensing Course
Received the Canadian Securities Institute "Award of Excellence" for academic achievement upon completion of the Canadian Securities Course
Completed several industry related courses including technical analysis, energy markets risk management, derivatives fundamentals and professional financial planning
Experience
Tracey has been employed in the securities industry since 1989. She is a licensed portfolio manager and manages both discretionary and non-discretionary client portfolios. She tends to be a conservative advisor and focuses on managing people's life savings. Being active in the investment industry for so long has given Tracey some perspective around stock market response during turbulent times and the importance of holding quality investments and protecting portfolios against downward swings. Tracey was also employed by the Canadian Securities Institute to mark Canadian Securities Course assignments for students.
Memberships
British Columbia Society for the Prevention of Cruelty to Animals (BCSPCA)
Canadian Animal Rescue & Extended Shelters (C.A.R.E.S.)
General Society of Mayflower Descendants
Personal Profile
Tracey has had a career in the investment industry since 1989 and has been interested in the stock market from an early age. She bought her first shares (in trust) when she was 12 years old with the earnings she made whilst working for her father part-time. The shares did well and over the coming decades managing investments and following the global economies became a life-long passion. Tracey was born in Winnipeg, Manitoba and has been a resident of the lower-mainland since 1976. She currently lives in South Surrey with her husband Jack. In her spare time, she enjoys hiking and gardening, as well as exploring new countries and cuisines. She is currently studying Mandarin and hopes to be able to understand basic travel conversation at some point in the future. Tracey also feels very strongly about preventing cruelty to all living creatures.
The Fellow of CSI (FCSI®) is the pinnacle financial services credential and the highest honour in Canadian financial services. It is reserved for an exclusive group of financial professionals who demonstrate unparalleled leadership, integrity, commitment and dedication to their clients and industry.
The Chartered Investment Manager (CIM®) Designation builds the skills and experience we need to serve a more sophisticated financial client or institution. Financial professionals who hold the CIM designation are eligible for registration as a Portfolio Manager in Canada. They have expertise in providing money management services to high-net-worth and institutional clients, and they understand the application of portfolio management in the context of Canadian markets and regulatory requirements
What do these designations mean for you? They mean that when you work with an investment consultant who has taken the time to complete these designations, you're working with someone who is well-versed in modern concepts of investment advice, is educated enough to understand how your individual investments are being managed and how they work together – no matter how complex it may be. These skills, along with a commitment to advanced education, enable them to provide you with the kind of service that you not only want, but deserve.