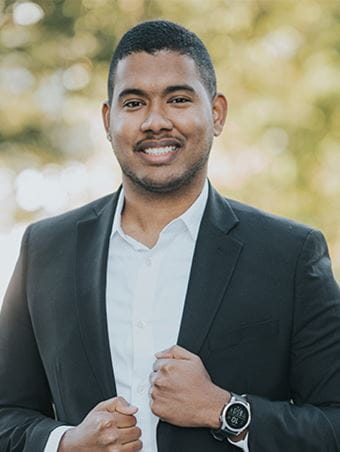 Ruben
Jimenez,
BBA
Marketing Assistant
Dedicated and personable, Ruben assists the team with business development and marketing activities such as event planning, client communications, tech support and meeting scheduling.
Before joining Raymond James in February 2018, Ruben was a business representative at Trinity Western University Student Association, a research analyst at a Vancouver private equity firm, an operations consultant at a construction company, and a marketing assistant at a travel service provider.
Ruben is a graduate of Trinity Western University, where he earned a bachelor's degree in business administration, specializing in finance and international business. He has completed the Canadian Securities Course and the Canadian Practices Handbook Course, and is a fully licensed assistant.
Ruben is from the Dominican Republic and now lives in Vancouver. He enjoys being a foodie, singing and playing piano, traveling, photography, and learning new languages. He speaks English, Spanish and Mandarin. He stays active by hiking, playing basketball and tennis as well as cycling throughout the city.