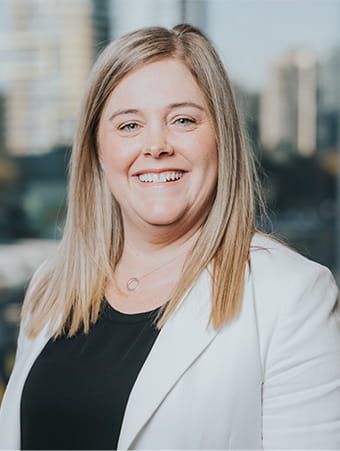 Sherri McDermott
Senior Financial Advisor Associate
Sherri joined the Muir Investment Team in 2005 with previous experience in financial services and administration. She works closely with our clients to ensure that all of their needs are properly serviced. She leads our team of highly capable administrative assistants, and helps Eric and Tracey provide our clients with financial plans and insurance strategies to meet their needs and unique circumstances.
Committed to continuing education, Sherri has completed numerous industry courses (including the CSC, CPH, PFP, CIC, & WME) and has held the Certified Financial Planner designation (CFP®) since 2019 and is licensed with the BC Insurance Council.
Outside of the office Sherri is our team "Super Mom" raising 3 beautiful children with her husband in Langley. Sherri enjoys golfing and boating and spends much of her time happily chauffeuring her kids to their sporting events and practices.
The most widely recognized financial planning designation in Canada and worldwide, the Certified Financial Planner® designation provides assurance to Canadians that the design of their financial future rests with a professional who will put their clients' interests ahead of their own. CFP certification is considered the standard for the financial planning profession worldwide. CFP professionals have demonstrated the knowledge, skills, experience and ethics to examine their clients' entire financial picture, at the highest level of complexity required of the profession, and work with their clients to build a financial plan so that they can Live Life Confidently™.