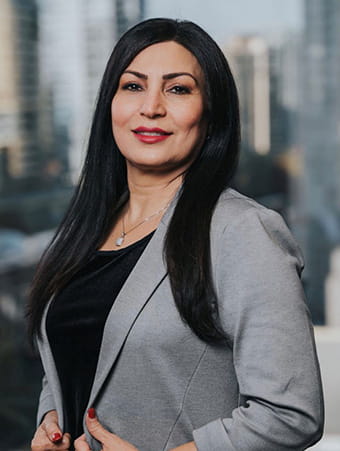 Farzaneh
Peiro
Senior Service Assistant
Objective
Having worked within the financial investment industry as Senior Service Assistant and Administrative Assistant, I have developed a wide range of skills and a variety of experiences in monitoring and balancing client accounts and financial transactions, client services and office operations.
Education
Canadian Securities Institute(CSI)
Completion of Canadian Securities Course (CSC)
Completion of Conduct and Practices Handbook (CPH)
Capilano University, North Vancouver, BC
Accounting Certificate Program
ADIA Eeducation Center, Vancouver, BC
Automated Accounting & Clerical Skills
Experience
Farzaneh has over 20 years of experience in the financial services industry. She is an IIROC licensed investment representative and holds an Automated Accounting Certificate from Capilano University. She is responsible for overseeing all of the client accounts inquiries. Additionally, she's responsible for processing and monitoring all the investment transactions and trades for our clients.
Before joining Raymond James in March 2018, she spent six years working as a fully licensed assistant for another brokerage firm. Prior to that, she has many years of experience working in different departments of financial investment companies.
Personal Profile
In her free time she enjoys outdoor activities, hiking, oil painting, music and dancing, traveling and spending time with her friends and family.