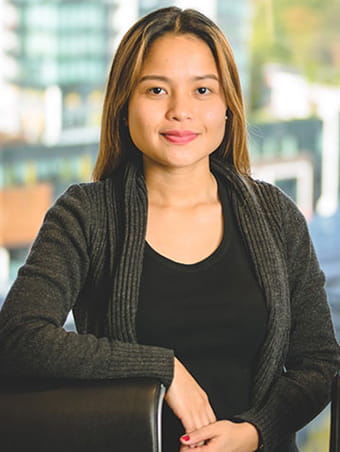 Cristine
Panos,
BBA
Administrative Assistant
Cristine is the first person you will see when you visit our office. Apart from helping with general inquiries, she is also responsible for confirming and preparing appointments for Eric and Tracey. Cristine also manages our computer-based contract management system to ensure client information is up-to-date and accurate.
Cristine earned a bachelor's degree in human resources from the Acsenda School of Management, and also earned a degree in psychology while living in the Philippines. She joined our team in April 2018.
Cristine is from the Philippines and today lives in Burnaby with her husband, Jorge. In her free time, she enjoys traveling and watching movies. She is passionate about music, food, and human nature, as well as involving herself in charitable social work.