Jacqueline Knoblauch, CFP®
Estate Planning Advisor
Jacqueline is dedicated to providing clients with sound financial management advice - she takes an in-depth look at your business, personal life, assets, finances, risks and influences to build and implement an actionable plan that should ultimately result in higher net worth, lower risk, smaller tax liabilities and clarity along the way.
She specializes in tax planning for small business owners, finding creative ways to keep as much of their hard earned money with them and their family. She also works with high net worth families who want to create and maintain financial legacies for their children, grandchildren and beyond.
Born and raised in the lower mainland, Jacqueline graduated from the University of British Columbia in 2009 and has worked in the financial services industry ever since. Her experience includes brokering high risk loans and mortgages, mutual fund and insurance sales as an independent advisor, being a senior planner for a bank owned firm and most notably as the national insurance specialist for Raymond James. Her role as Estate Planning Advisor at Raymond James draws on all that experience and allows Her to think about the financial situation of clients and their business as more than just numbers on a balance sheet, given her experience with both personal and corporate finances through different advisory positions.
Jacqueline and her husband Jason have been together for over 10 years and live in the neighbourhood she grew up in. Their four year old twins, Audrey and William, have made her a better listener and strategic thinker, and she credits them for developing her ability to easily and with enjoyment, engage clients in conversation to really understand their family and business planning needs.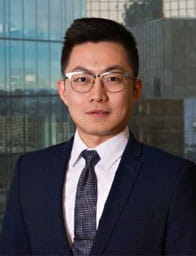 Kevin Chen, CPA, CA
Senior Manager, Tax Services
Kevin is a Senior Manager of Tax Services at Raymond James. He and his team are dedicated to providing comprehensive tax services to individuals, trusts, estates, and corporations.
Prior to joining Raymond James, Kevin gained eight years of experience in public practice at a major international accounting firm and articled at a mid-size accounting firm where he was responsible for a full range of services including servicing high net worth clients and implementing tax minimization strategies.
Kevin is a Chartered Professional Accountant (CPA, CA), with a Bachelor's of Commerce (Accounting) from the University of Alberta and he has completed all three levels of the In-Depth Tax Course provided by CPA Canada.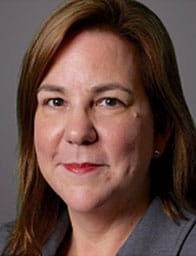 Patricia Chartrand
Senior Trust Advisor
Raymond James Trust (Canada)
Patricia Chartrand is a Senior Trust Advisor working out of the Vancouver corporate office and servicing Advisors and their clients as well as our Correspondent Services clients in Vancouver and throughout the B.C. mainland.
Prior to joining Raymond James Trust (Canada), Patricia was a Trust and Estate Consultant for 10 years with CIBC Trust, building client relationships, assessing clients' needs, and identifying and providing appropriate trust services to assist with the effective execution of trust services roles.
Among her prior work experience during her 22 years at the bank, she was a Sales Solution Lead and provided bilingual client service. She has extensive experience dealing directly with clients and various stakeholders as well as giving presentations.
She earned a B.A. in Economics and Political Science from the University of Prince Edward Island, and completed the IFC through CSI. She is fluent in English and French.